Medical and engineering are vast streams that provide numerous opportunities to people; hence their followership in terms of students is quite a lot. Also, due to that, other niche fields get shadowed as well. Faculty of Engineering , one of the best private engineering colleges in Uttar Pradesh, has a Bachelor of Science (B.Sc) Honors program.
It is a four-year undergraduate degree program in India that offers a comprehensive understanding of various scientific disciplines. It is designed to provide students with an in-depth knowledge of specific scientific fields, including mathematics, physics, chemistry, biology, and computer science. The curriculum is structured to provide students with theoretical and practical knowledge and hands-on experience through laboratory work and projects.
To know more about such programmes other than the typical Medical and engineering domain, check out:
https://www.tmu.ac.in/blog/career-options-other-than-engineering-and-medical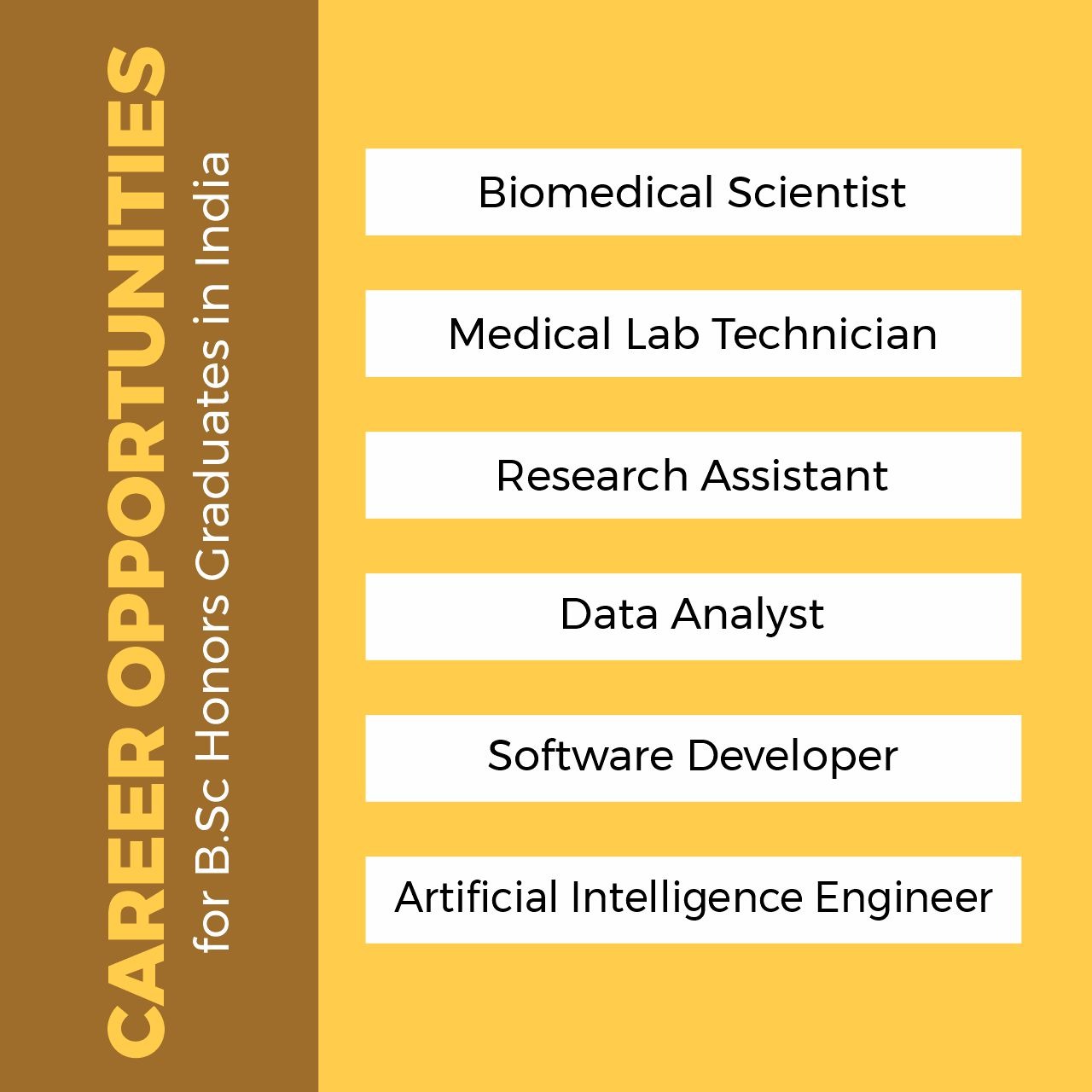 Scope of B.Sc Honors in India:
The scope of B.Sc Honors in India is vast and varied, providing students various career opportunities. Upon completing the program, students can pursue higher education in their chosen field of study, such as a Master's or PhD degree. In addition, they can also seek employment in various industries, including healthcare, research, education, and technology. The programme allows an equally relevant scope of opportunities to pursue excellent career growth. The professionals packages are handsome as well, with good experience and opportunity to work overseas.
Healthcare: Healthcare is a rapidly growing industry in India, and as such, there is a high demand for professionals with scientific backgrounds. B.Sc Honors biochemistry, biology, and biotechnology graduates can work in hospitals, pharmaceutical companies, and research centres. They can also work as medical lab technicians, research assistants, or quality control technicians. For distinct careers in the healthcare sector check out programmes like Paramedical, Nursing, Physiotherapy, Pharmacy etc.
Research: Research is a field that is closely related to the scientific disciplines studied in B.Sc Honors programs. Students interested in scientific research can pursue careers in academia, government, or private research organisations. They can work as research assistants, laboratory technicians, or data analysts, contributing to scientific knowledge and discovery advancement.
Education: Graduates of B.Sc Honors in India can also pursue careers in education, teaching science and mathematics at the high school or college level. They can also work as educational consultants, curriculum developers, or instructional designers.
Technology:Technology is an ever-growing field with a high demand for professionals with strong scientific backgrounds. B.Sc Honors graduates in computer science or IT can work in software development, web development, or data analysis. They can also work in artificial intelligence, machine learning, and data science.
Also read: https://www.tmu.ac.in/blog/scope-of-engineering-2022-and-beyond
Career Opportunities for B.Sc Honors Graduates in India:
B.Sc Honors graduates in India have a range of career opportunities, depending on their area of specialisation. Hence adhering to the growing professional requirement of B.Sc honors graduates, Faculty of Engineering, Teerthanker Mahaveer University,Best Private B.Sc Hons College in UP this programme to Students with excellent teaching and best placement facilities in UP. Take a look at some of the most popular career paths to include:
1. Biomedical Scientist: Biomedical scientists are responsible for conducting experiments, analysing results, and interpreting data to understand diseases; causes and effects. They work in research laboratories and contribute to developing new treatments and medications.
2. Medical Lab Technician: Medical lab technicians perform laboratory tests to diagnose and treat diseases. They work in hospitals, clinics, and research centres and are responsible for collecting, preparing, and analysing samples.
3. Research Assistant: Research assistants are responsible for assisting senior researchers in conducting experiments and collecting data. They work in academia, government research institutes, or private research organisations and contribute to the advancement of scientific knowledge.
4. Data Analyst: Data analysts collect, analyse, and interpret data to make informed decisions. They work in various industries, including healthcare, finance, and technology, and use statistical methods and software tools to analyse data.
5. Software Developer: Software developers are responsible for designing, coding, and testing software applications. They work in software development companies, web development firms, or as independent contractors and contribute to developing new innovative software products.
6. Artificial Intelligence Engineer: Artificial intelligence engineers are responsible for designing and developing artificial intelligence systems. They work in technology companies and contribute to advancing AI and machine learning.
For more interesting blogs, Please visit: TMU Blogs