In a world where attention span is shrinking, video is an ideal attention-grabbing tactic. With video being adopted for entertainment, education, and information, it has become an indispensable part of our daily lives. When we use video in every aspect of our life, isn't it time to obtain a job out of it?
Well, the possibility of getting recruited or having maximum offer letters in your hand, soars high with video CVs or video resumes. It is an ultimate spell. Although, your skill set and presentation play a crucial role in getting a job. However, video resumes will still make you unique. Whether you are a fresher, a-mid level employee or an associate, this technique will help you at every stage of your life. So, heading forward, let's check what video resumes are and what job opportunities it entails.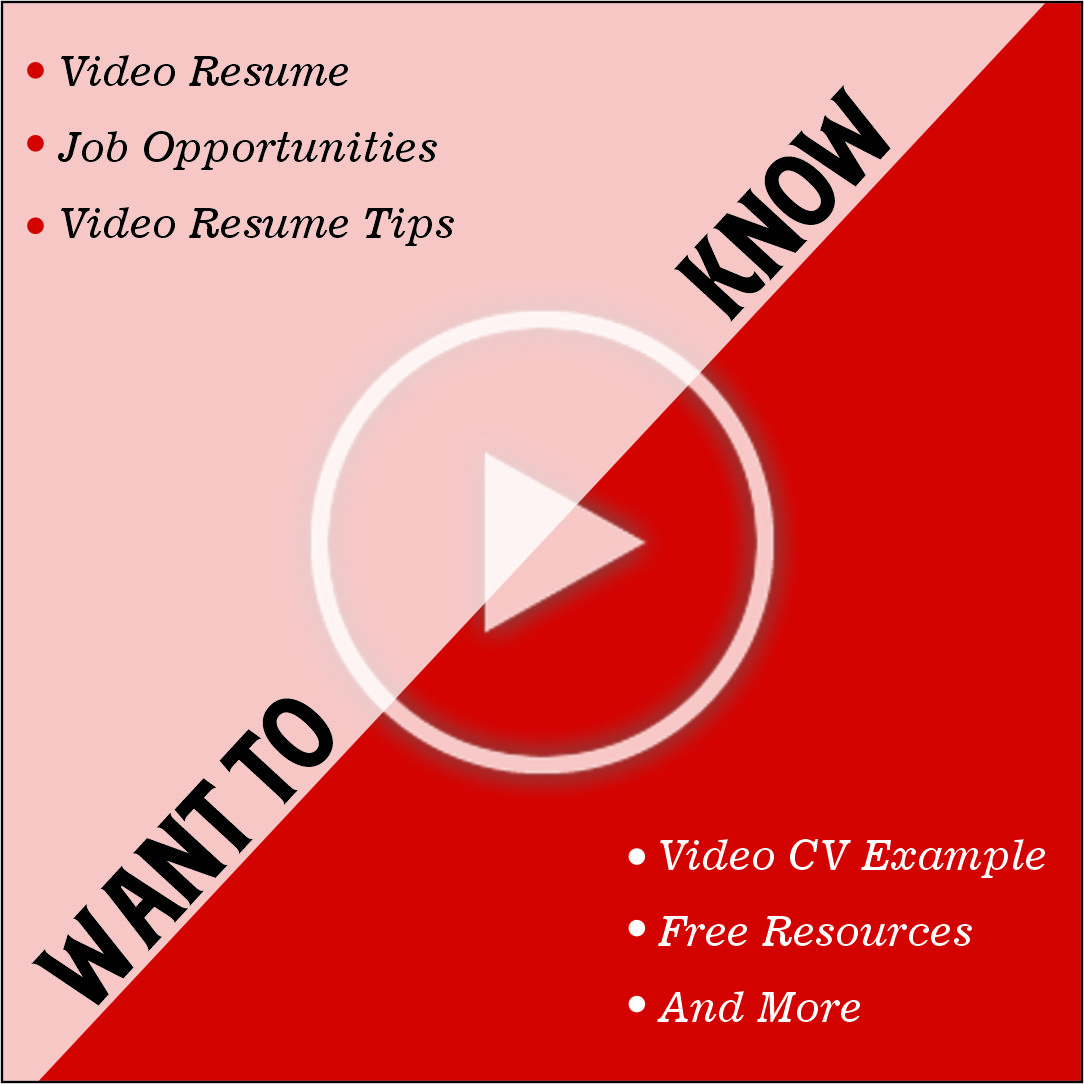 What is a Video Resume?
A video resume is a short video recording (like Tick-Tock or Instagram reels) that outlines the job aspirant's professional experience and qualifications. Video resumes act as a cover letter that aids your resume. It speaks to the recruiter about why a person is the best fit for the respective job. Video resumes have the potential of highlighting your confidence, charisma, and humour, along with video communication and soft skills that are often lacking in traditional resumes. That's why it makes you stand out in a competitive job market. Moreover, it assists the recruiter in making a prompt decision.
Pros of Curriculum Vitae Video includes:
Depicts your creativity.
Shows that you are up-to-date.
Makes you tech-savvy.
Demonstrates your verbal communication skills.
Proves you are a risk-taker.
Now that you understand video resumes, let's check the job prospects.
Job Opportunities
It might amaze you to know that according to LinkedIn, over 79 percent of hiring managers feel video is more crucial than ever for screening job prospects. It's no surprise that hiring managers spend an average of 6 seconds reviewing each resume. If you want to crack more interviews, you need to stand out, and a video CV can help you achieve just that. Work from home and Zoom meetings require solid communication skills, which could be better assessed by video pitches.
Here are some key elements to remember to make a robust first impression.
Use the best video-making and editing software.
Remember that a video CV is not a verbal summary of your work history.
You should describe your distinctive talents in your video CV.
Explain your qualifications and why you should be hired.
Don't be too serious; also, don't be too casual.
Be confident and speak with a grin.
Practice well before recording.
Time the duration of your video resume; it should be brief and to the point.
Now that you know what your video pitch entails, let's check some tips that will guide you in creating an effective Video Curriculum Vitae.
Tips for creating an effective video resume:
Prepare a storyline
Keep it brief
Personalise for the organisation
Keep it professional
Advice: Always accompany a video resume with a traditional resume.
Also Read:HOW TO MAKE A PERFECT RESUME
Video CV Example to get Inspired
Given below are some of the relevant examples that will assist you in preparing a video resume. If you are shy and not a camera-friendly person, then relax. We have a solution for you, too. Check these examples and select your version.
Free Resources:
Video files are typically large. You can always save your video resume to a cloud storage service or your social networking website, such as the highlighted area of your LinkedIn profile. You can submit a link integrated within your resume or as a separate link along with your resume.
Useful Advice: Make sure that your video resume shouldn't be any longer than 3 minutes.
Skyrocket Your Career!
We attempted to highlight all the crucial facts revolving around video resumes. We know, you recognise that video resumes give you an edge over other applicants and a well-crafted video resume would land you a dream job. Always remember that your video resume may appear low quality if you are not experienced in video editing. If you can't shoot yourself in a well-lit environment and the sound isn't that impressive, consider foregoing the idea of submitting a video resume for the time being.
Moreover, if you are looking for personal assistance, TMU's Centre for Teaching Learning & Development (CTLD) would be the perfect destination for all your queries.The proactive team will better guide you in honing your soft and hard skills to pave the way to your dream organisation.
Skyrocket your career with TMU now!