New Career Avenues
Evolution and change have rapidly developed the work environments for all. The new world is now diversified with countless futuristic career options, is in demand, and pays well.
Below we have listed down similar career options:
Web3 Developer: The web has evolved drastically in the last few decades, and we will also be experiencing similar evolution in the coming years. To support such an evolutionary process, the world will need Web3 Developers. What is Web3? In Web3, decentralization, blockchain technologies, and token-based economics are incorporated into a new World Wide Web version. These are the same technologies used to create cryptocurrencies like Bitcoin and Ethereum. Blockchain technology makes (or mints) digital assets like NFTs. The average salary for a Web3 developer in India with 0-2 years of experience is 8.25 LPA. In order to become a Web3 developer, you must have a solid foundation in the basics of computer science and proceed with solidity and other essential tools and technologies. Check out FOE& CCSIT a top-ranking engineering college that offers multiple short-term and long-term diploma and degree programs for students interested in the IT & Computer science and other related engineering streams. The college is associated with big tech corporations and offers a rich learning curriculum and industry exposure.
Content Creator: Both entertainment and education are available to you at your fingertips through content. Content has changed its shape and form in recent years. This has allowed people with just a primary camera phone and an internet connection to produce content and build an audience base, eventually resulting in revenue streams for them. Instagram reels, Youtube shorts, videos, or any other medium or channel; there are many resources to create content and spread your word on the internet. Brand integration and affiliate marketing are the primary way to make a career out of content creation. On average, creators charge anywhere between Rs 3500- Rs 40,000 per post depending upon the size of their audience and the type of campaign they are engaged in. Ad revenue also acts as an income source, but it is subjective to the platform on which you wish to create content. There is a lot of material on the internet where companies like Meta and Youtube provide essential resources to get started as content creators. Still, perseverance and consistency will be crucial to success as a creator.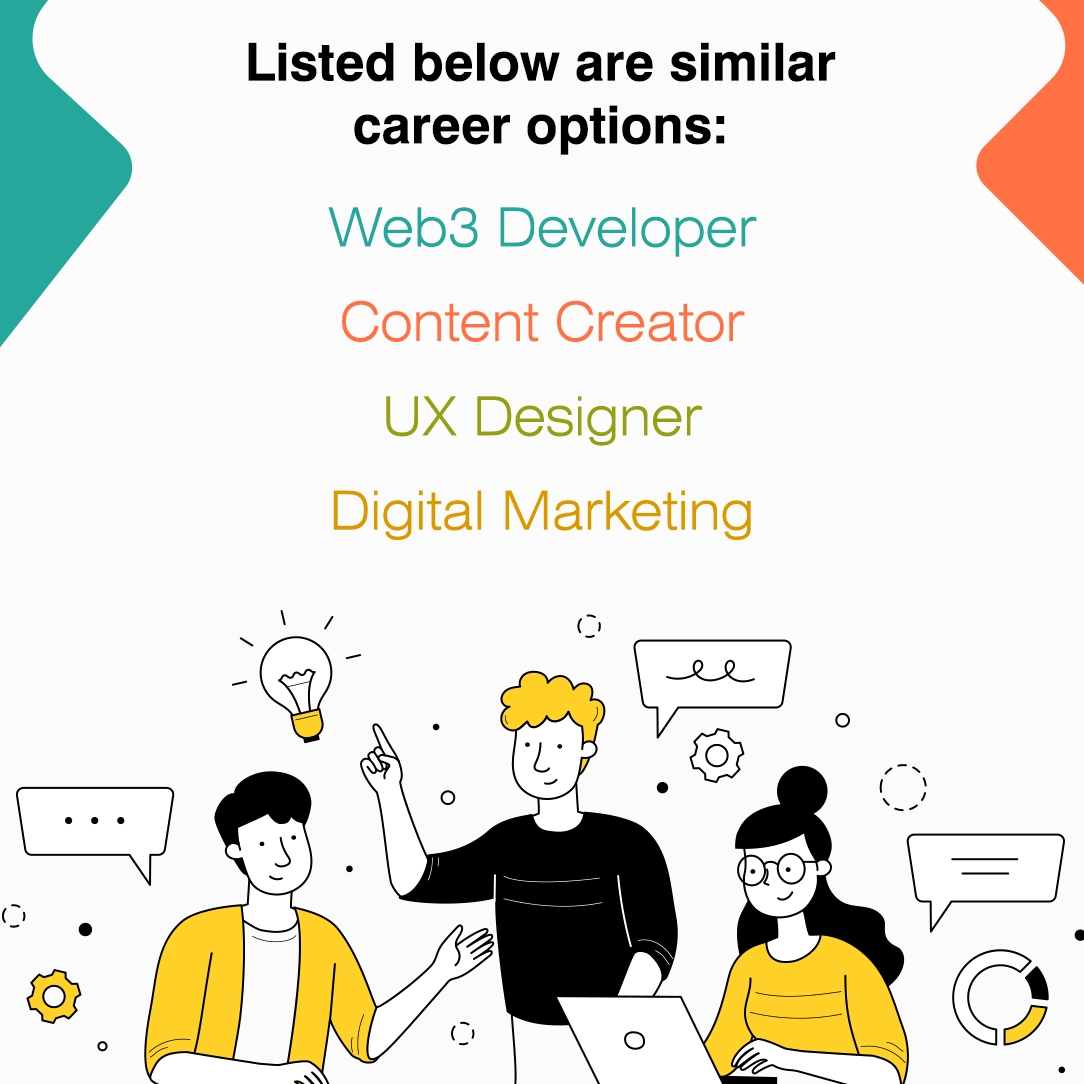 UX Designer: UX stands for User Experience; it is a process where designers try to create an easy, functional, and pleasing digital experience for the target audience they are designed for. The process requires research, design thinking, and many iterations before the final design is drafted and handed over to the developer as a prototype to be coded and deployed in the market. UX is a very hot and in-demand career option; it is suitable for those who are empathetic and love diving into the "whys" and "hows" of things. This career requires no college degree to enter, which is another great advantage. A good portfolio and design skills are all it takes to land your first job. Entry-level UXers in India make around 6 - 7.5 LPA. Becoming a UX Designer requires familiarising the research methods, ideation, design sprints, etc. You will also need to master design tools like Figma and Adobe XD.
Digital Marketing: Imagine discussing furniture with your family, and the next day you notice ads relating to furniture on your mobile screen while surfing the internet. This is a process brands practice with the help of digital marketing to connect with the potential customer and drive sales. The role of a digital marketer varies from company to company. Still, they are primarily responsible for building brand awareness, getting leads, and running ad campaigns. There are various channels where digital marketing is performed depending upon the nature of the campaign and company goals. Video ads on Youtube, brands popping up between your Instagram stories, or an email arriving that you never signed up for, are all part of digital marketing. A fresher with less than 1-year of experience can earn between 3.5 and 7 LPA. Meta, Google has free study resources that can help you with the basics of digital marketing; further, you will need to conduct advertising on popular mediums, i.e., Facebook and Google. You will have access to advertising insights that will help you analyze your performance and improve.
Teerthanker Mahaveer University, a NAAC 'A' accredited university, offers multidisciplinary programmes related to streams like medicine, management, education, agriculture, computer sciences, engineering, etc., with many diploma, bachelor's, and postgraduate level programmes.