How to write an Impactful resume for a Campus Interview
"Are you planning to appear for your campus drive or another interview for your dream company? Then out of all the things to carry with you, the most crucial document is a copy of your resume.
A resume is a document that summarises your education, work experience, skills, and achievements for potential employers. It is a crucial tool for getting your foot in the door for a campus interview, giving employers a snapshot of who you are and what you have to offer. To make sure that your resume is impactful, it is essential to follow some key tips and guidelines.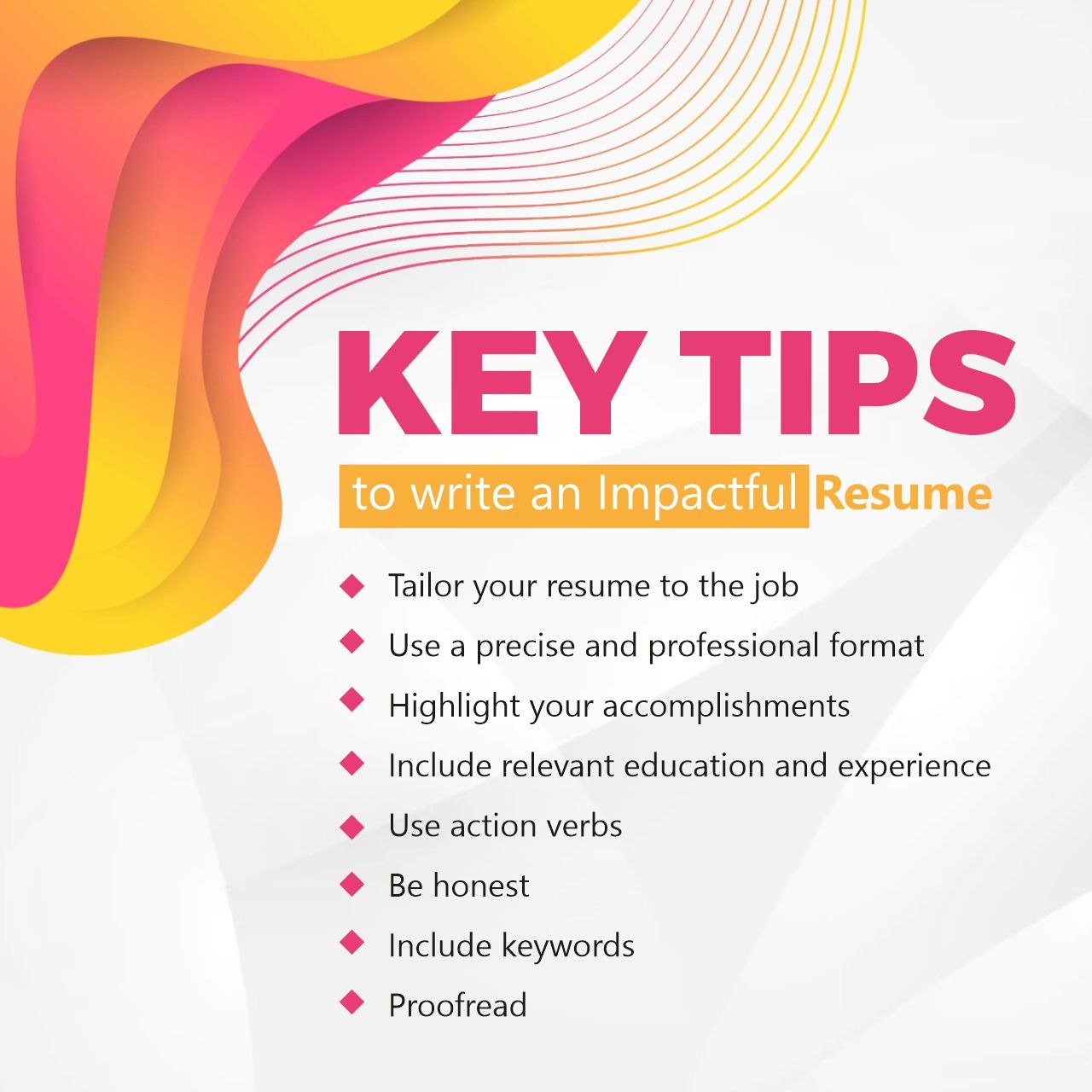 Tailor your resume to the job
Tailoring your resume according to the job you are applying for is essential. You should highlight the skills, experiences, and achievements most relevant to the position. For example, suppose you are applying for a job in marketing. In that case, it is important to highlight any experience you have in marketing, such as internships or projects.
Use a precise and professional format
Your resume should be clear, easy to read & understand. Use a simple and professional format that is easy to follow. This means using bullet points, clear headings, and a consistent font and layout. Avoid using too many colours or images or complex structure formats, as these can be distracting and difficult to comprehend.
Highlight your accomplishments
Your resume should highlight your accomplishments, not just your responsibilities. For example, instead of saying, "I was responsible for social media marketing," say "I increased social media engagement by 15% through strategic planning and execution." This highlights your specific achievements and shows your track record of success.
Include relevant education and experience.
Make sure to include all relevant education and experience on your resume. This includes your degree, majors, minors, and any relevant coursework. If you have relevant work experience, include the job title, company, and a summary of your responsibilities and achievements.
Use action verbs
Make more use of action verbs to describe your responsibilities and achievements. For example, use "managed" instead of "was responsible for" or "created" instead of "made." This makes your resume more dynamic and shows that you are an active and engaged worker.
Be honest
It is essential to be open on your resume. Do not exaggerate or make false claims; there is nothing wrong with not knowing everything. Instead, the learning attitude matters. Also, if you are caught lying on your resume, you can be disqualified from the interview process. Along with an honest approach, read more about the futuristic skills required by professionals:
https://www.tmu.ac.in/blog/essential-futuristic-skills-required-for-professionals.
Include keywords
Many employers use applicant tracking systems to sort through resumes. These systems use keywords to match resumes to job descriptions. Make sure to include relevant keywords from the job description in your resume. This will increase the chances of your resume being selected for an interview.
To follow the do's and don'ts of making a perfect resume https://www.tmu.ac.in/blog/how-to-make-a-perfect-resume.
Proofread
Proofreading your resume for any errors is a must. A resume with typos and grammatical errors can make a poor impression. Make sure you double-check everything and ensure that there are no spelling corrections and that everything mentioned is correct.
In case you wish to refer to more such tips for resume writing, cover letter writing tips refer to:
TMU blogs.
Following these tips and guidelines, you can create an impactful resume to help you stand out from the competition. Remember to tailor your resume accordingly,use a precise and professional format, highlight your accomplishments, including relevant education and experience, use action verbs, be honest, include keywords, and proofread your resume. With an impactful resume, you will be well-prepared for a thriving campus interview.