Importance of Industry Visits for Students
When it comes to grooming students to become accomplished professionals, industrial knowledge is essential.
The increased frequency of innovation has transformed the industrial landscape, equipping it with modifications and improvements at a faster rate. In response to this shift in the industry segments, academic institutions such as Teerthanker Mahaveer University stress practical learning of subjects through a variety of activities such as industrial visits, workshops, and seminars.
TMU aims to build a learning intervention that is intertwined with practical, hands-on skill enhancement knowledge to ensure that students' learning is not focused solely on theoretic approaches. This sort of training provides students with more on-the-job observation and exposure to current trends, applications of their learning, and other benefits.
Here are five key reasons why industrial visits are important.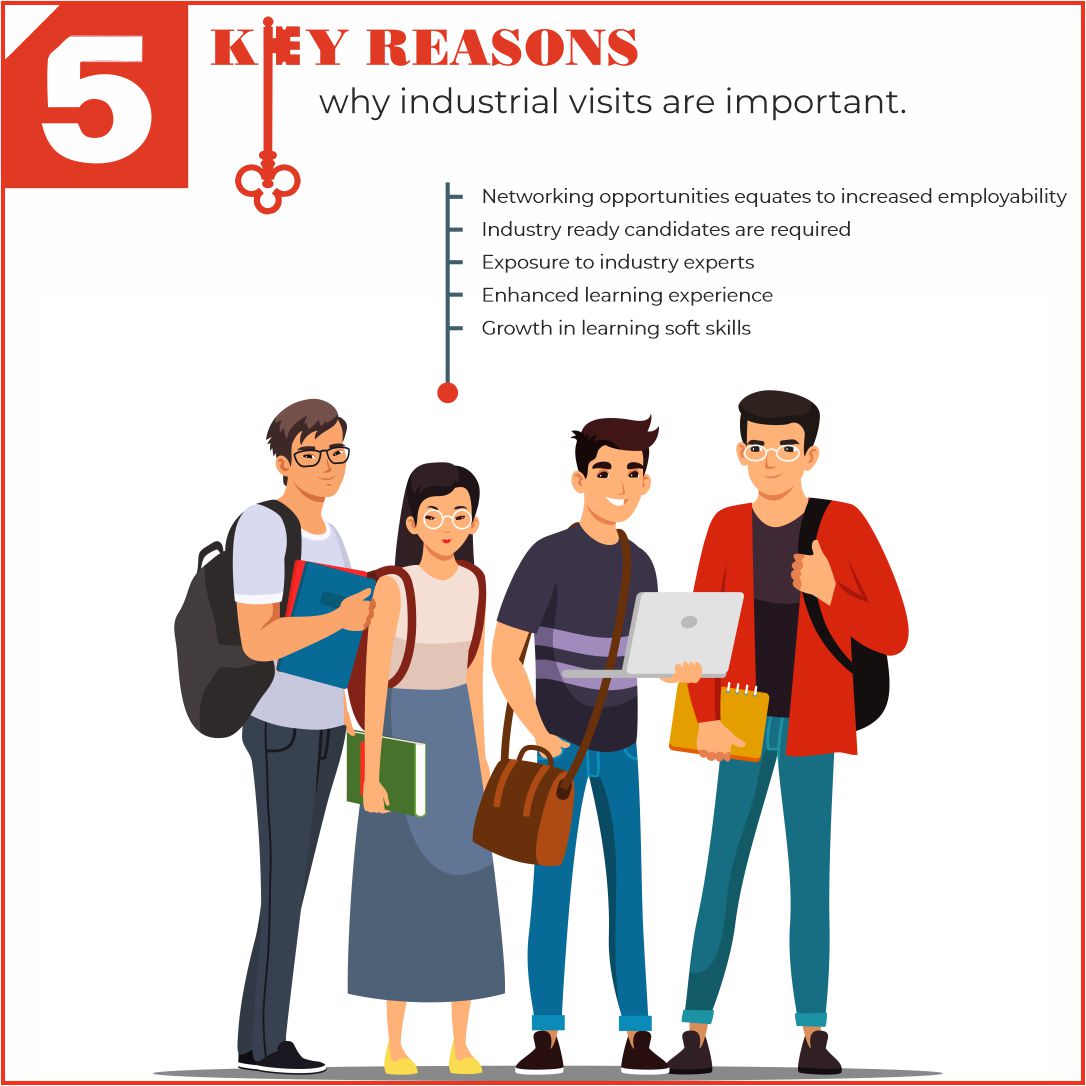 Industry ready candidates are required
The rise in cut-throat competition has expedited the requirement for industry-ready professionals. The human workforce also seems to be easily replaceable, thereby reducing its importance. Hence, industrial visits pave the way to provide insights into the industry to the students.


Exposure to industry experts
Industrial visits assist big time in bringing various professionals like industry experts, leaders, corporates, policymakers, and administrators of the particular industry together for the students. They get to have interactions with them and learn industry-specific workings and wisdom, eventually leading the students to understand better management skills, leadership skills, team player attitude, etc.


Enhanced learning experience
Technical programme pursuing students definitely get much more refined learning experience as they get to see the on-site workings, assembly, machinery, production processes, manufacturing units, and so on. Also, an added benefit for the students is that they can find and get to work on the latest technical developments in the industrial machinery and equipment units.


Networking opportunities equate to increased employability
Industrial visits also seem to present networking opportunities for the students with the company's HR, thereby increasing the opportunities for internships, placements, etc., for students. The domain wisdom and practical outlook towards the industry & requisite skills for the industry is also known to the students.


Growth in learning soft skills
The interactions with the experts, technicians, and industry associates, groom the students in developing interpersonal skills, lift their personalities, and craft their professional demeanour.

In addition to that, TMU has incorporated the NEP 2020 policy that outlines the implementation of hands-on skill development in the academic curriculum, elevating the richness of the programmes. TMU, being a multidisciplinary university with a UGC accredited 12 B status, is an ideal place for students aiming to enrol in various programs.

We see the inclusive working of TMU-IIC with the colleges as the bridge of academic learning and understanding of technical education is met, along with these endeavors, certifications, and workshops are also equally beneficial for the all-round professional development and growth of the students.

Some of the industrial visits or study tours have been to factories, manufacturing plants, laboratories, hospitals, and more.
For more details of Teerthanker Mahaveer University, its campus, colleges, or curriculum, one may visit: tmu.ac.in.