In the new era of advancement, it is important to keep track of things through organised storage of information. With the new technologies, it has become easy to keep the compiled work of yourself which includes work experience too. Having a portfolio is the easiest way especially for students to create an impactful presentation of their work. It also helps them to review their learned skills and assist students in setting their goals as they progress. However, maintaining a portfolio is an important thing that a student should learn from the initial days. As there are various universities that offer different programs which eventually help the student build their portfolio. That is why it is vital to take portfolio-making seriously. Teerthanker Mahaveer University's CTLD department considers the Portfolio as the primary foundation for moving forward in improving student work performance in the real professional world, assisting students in all aspects of developing one. It has now become important to start with online portfolios as they are easily accessible through the internet. Compared to the classical one needs to print all images and texts on paper and insert them inside a clear book, the online portfolio can simply be presented in a non-linear manner where the presenter can drag, click, and jump from one category to another, without taking time to flip from a page to a few numbers.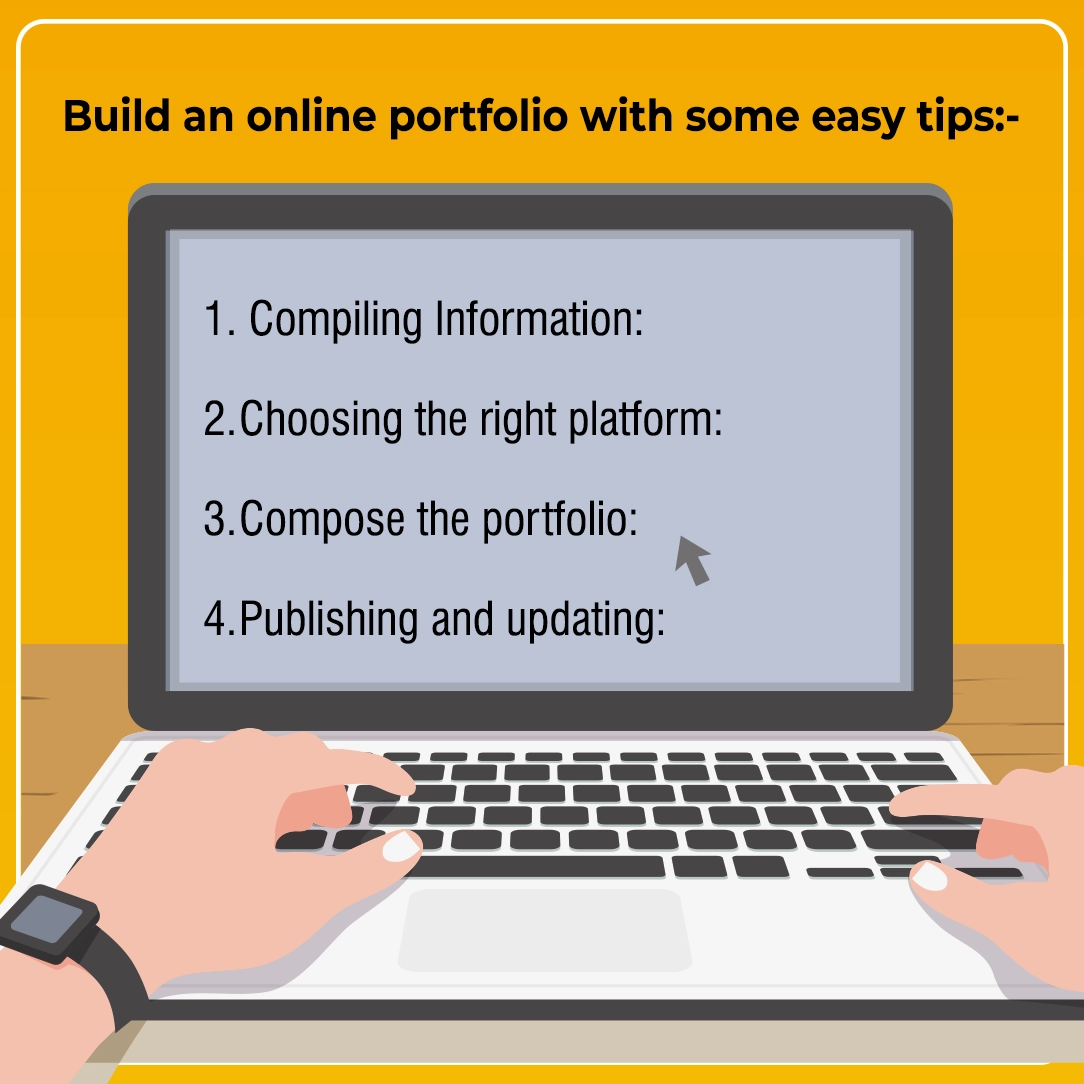 TMU's Centre for Teaching Learning and Development focuses on the overall development of the students. The aim is to encourage students in nurturing their soft skills, to be productive to meet the demands of employers, and to clear the placement interview which will pave the way to their dream company. Teerthanker Mahaveer University, Moradabad being the best university in Uttar Pradesh focuses on the overall development of their student. With the idea to teach students more about presenting their work through portfolio making this department is upgrading student's social and professional skills which are required for their future workspace. Here are a few tips that students should learn while investing their time in making an online portfolio.
Gathering and compiling information is the foremost step. This process includes all the information related to your education, Training courses, Certifications, Professional Development (course, workshops, material reviewed), Past work experience, Volunteer experience, Database of contacts and references, Personal Vision, Tracking of Goal Achievement, Reflection on values, and Personal Interests. You can also mention the work done in different categories and highlight those that you are more comfortable with.
Choosing the right platform:
There are many options that are available on the internet from where you can choose the right platform to build your online portfolio. There are some popular options and are also easy-to-access sites available. Next to that, you must look for a stable website or blog site, or social networking.
Before getting the portfolio published online, it is important to get it composed in a proper way. There are certainly more things that can be added to the online portfolio to attract the employer. What you must understand is that designing the details of your portfolio is also as appealing as your content. For that software like Adobe Photoshop, and Canva is most used. You can put reference letters on top of Written reflections and then hypertext them to make them clickable. Each category should have a separate post or page where, after clicking, more details would be revealed. A homepage should consist of a simple teaser about yourself, in a form of a witty line, photograph, or graphic design, whichever is more suitable for your given field.
With all the compiling and organising of everything, the last step is to publish the portfolio. Take note that all portfolios need the ongoing update, so make sure that you do remember to fill it in with new information as you gather more skills and experiences.
With the emerging opportunities in the market Teerthanker Mahaveer University, Moradabad is offering various options to learn and develop more professional skills. This is the reason why, TMU's Centre for Teaching Learning and Development specifically focuses on building professional skills within the students along with their personal grooming. Programs that are being offered in the best private university in Uttar Pradesh focuses on nurturing skills that are essential for the professional world. Teerthanker Mahaveer University, Moradabad with NAAC "A" accreditation is the right destination that builds students into professionals.