After completing a bachelor's degree in computer science, many students have the same dilemma: What job should I pursue? The answer is not easy and depends on the student's skill set and interests.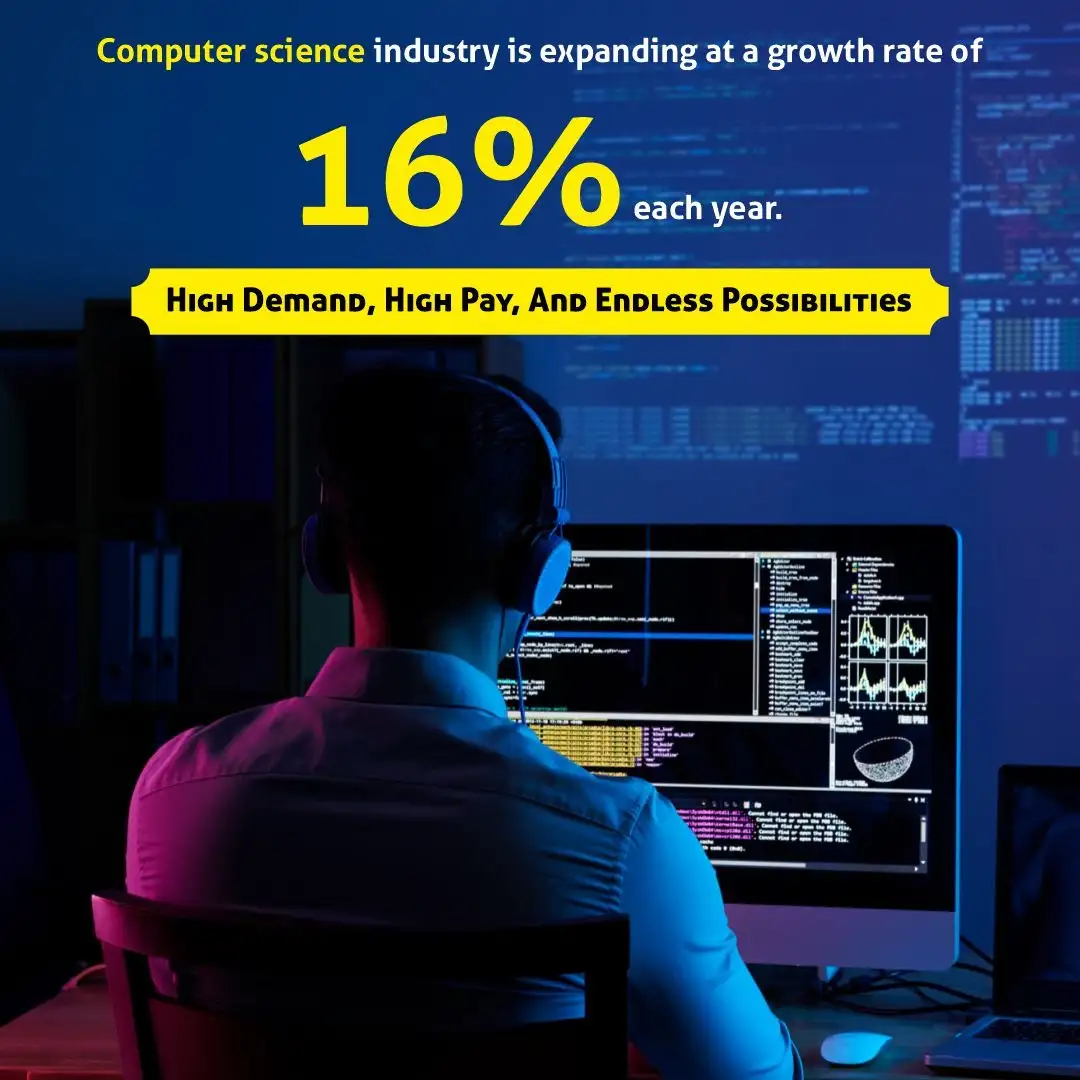 As the name suggests, BCA (Bachelor of Computer Applications) is a three-year degree programme offered by many top universities in India. The programme offers a comprehensive understanding of computer applications and programming languages.
Many students, however, have the misconception that there are limited career choices available after BCA as compared to those with other tech-related bachelor's degrees. However, this is not true because BCA graduates have a diverse range of professional options.
5 Best Career Options After Bachelor of Computer Application (BCA) Degree
A BCA graduate is qualified for multiple tech positions in various IT giants, and he/she is also eligible for several spectacular government posts. Finding a job has been made simpler with the rapid advancement of technology. However, the number of jobs has increased. It is more difficult to choose which professional route is ideal for you. This blog will discuss several best career options for BCA graduates that you can consider in 2023 and beyond, depending on your particular preferences and hobbies.
IT Jobs in Technology: Many top IT organisations, such as Google, TCS, Infosys, Accenture, and Wipro, provide a variety of employment prospects to BCA graduates, including Programmers, System Engineers, Software Developers, Web Developers, IT Analysts, Security Analysts, and many others. With a BCA degree, you can easily apply for all these positions and begin your career in the IT field. The best part is that your campus placement is the best option for you to get lucrative job opportunities in top tech companies.
Digital Marketing: The digital marketing profession is expanding at a rapid pace, especially after the recent global pandemic. Almost every business, large or small, is going online. As a result, it is high time for all BCA graduates to embark on a rewarding career in digital marketing. Since a BCA graduate is already familiar with the basic concepts of the web, understanding the technical aspects of digital marketing will be much easier. The main roles and responsibilities include website content development, marketing analytics, search engine optimization, etc.
MCA (Master of Computer Applications): This postgraduate degree is usually picked by many BCA graduates who want to go deeper into the field of computers. The programme places emphasis on the latest programming languages and techniques to develop fast and effective applications. BCA serves as a foundation, whereas MCA provides a specific touch to the disciplines learned in BCA. It is often advantageous for BCA graduates to obtain an MCA, as many tech and non-tech organisations prefer applicants who have both BCA and MCA degrees.
MBA (Masters in Business Administration): Getting an MBA is one of the most preferred career options after BCA. This programme offers a wide range of specialisations such as Marketing, Human Resources, International Business, Finance, Management, and other essential business disciplines. After earning an MBA, you can enter the management field and apply for leadership positions based on your speciality. For example, if you specialise in IT, you may become an IT Manager or an IT Governance Officer. It is one of the most promising career paths after BCA.
Freelancing: Freelancing is another employment choice after earning a BCA. It is great for people who do not wish to be restricted by a 9-5 job and want to try something new. BCA graduates can begin their careers in any field, including website designing, software testing, database administration, and so on. Aside from that, freelancing offers its own set of advantages, such as flexible hours, numerous sources of income, variation in daily duties, geographic flexibility, enhanced skill set, and so on. So, if you want to live an inventive and creative lifestyle, working as a freelancer is a good alternative.


Also Check: Why is TMU the Best Private University in Uttar Pradesh?
Final Thoughts
The above list consists of some excellent employment opportunities after BCA. You can narrow down your interests based on the career path you want to take after graduation. BCA's future prospects are promising. It is essential to choose the best university to increase the authority of your certification. Each of the finest choices after BCA listed above will certainly land you a wonderful career, allowing you to cheerfully begin your professional journey.
Teerthanker Mahaveer University has experienced and highly qualified faculty, versatile learning labs, research facilities, and an excellent setting to pursue your career in computer sciences. The training and placement cell works all year to provide students with the best placement opportunities through guest lectures, corporate training, seminars, conclaves, and workshops, ultimately helping students to find good placements. Choose from the top programmes and start your educational journey today!
Frequently Asked Questions (FAQs)
Does BCA have a bright future?
Yes. There are a variety of career options after BCA. One can work as Computer Programmers, IT Analysts, Software Developers, and so on, and so have a bright future
What are the eligibility criteria for a BCA programme?
Candidates from any discipline, such as Science, Arts, or Commerce, who have obtained a 50% or above in their 12th class or an equivalent course are eligible for a BCA programme.
Is MCA superior to MBA after BCA?
An MCA is best suited for those who want to work in coding and computer-related fields, whereas an MBA is best suited for those who want to work in the IT sector but in management roles.
Is the BCA programme difficult?
No, the BCA  programme is not that difficult. You can study the BCA even if you have very little or no knowledge about computer science since all the elements will be explained to you from the beginning.
Can I work while studying BCA?
The scope of BCA is vast. You can do a part-time job or can also work as a freelancer in large multinational corporations all around the world.



Stay Updated, Stay Ahead, and Stay Inspired with TMU Blogs!